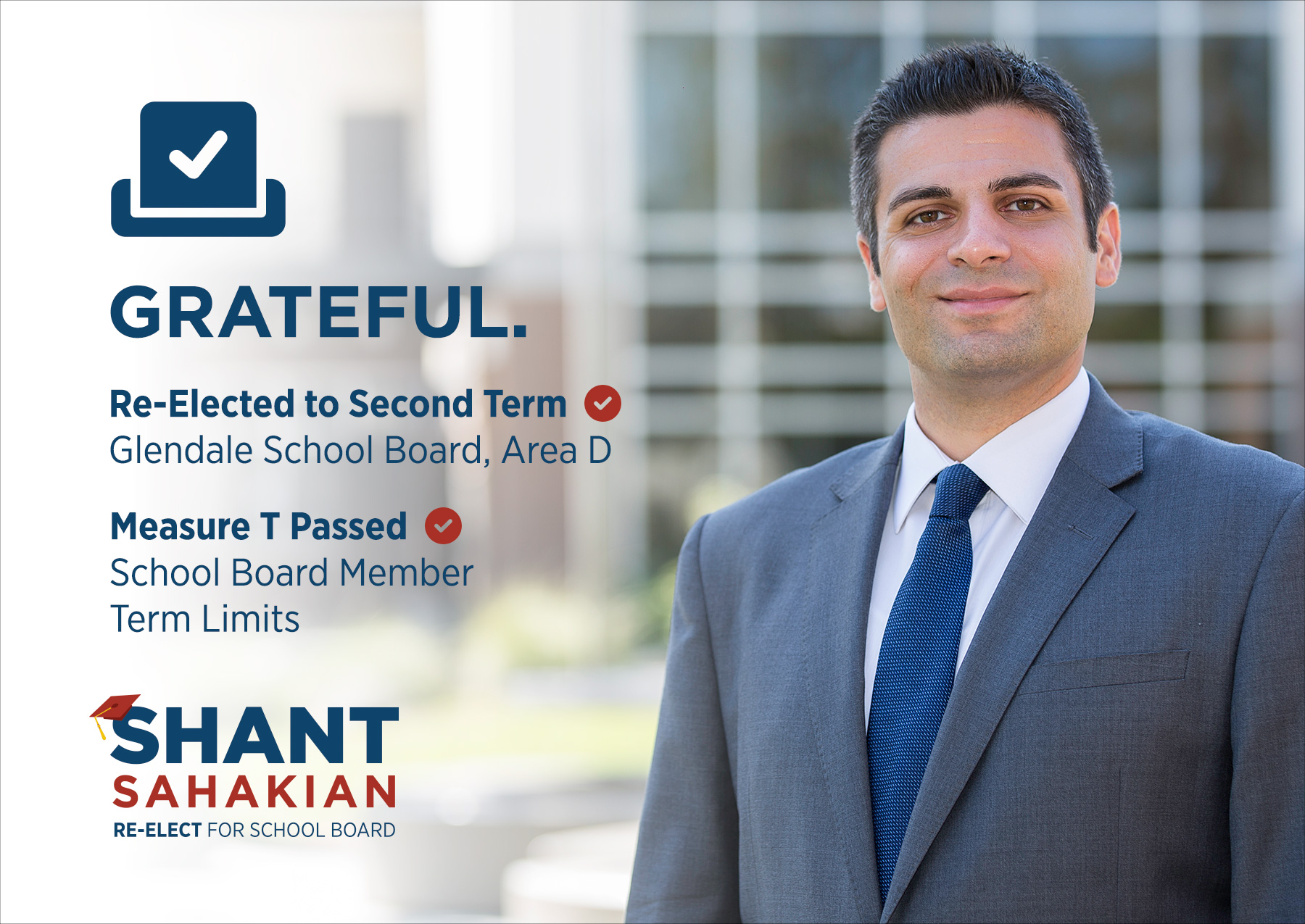 GRATEFUL.
Grateful to officially be re-elected to my second term on the Glendale School Board representing Area D.
Grateful to the many friends and neighbors who have supported me, challenged me, taught me, and helped me be a better public servant.
Grateful to the voters for overwhelmingly supporting Measure T to enact term limits for School Board Members for the first time in the school district's history – a ballot measure I worked hard to bring forward with the support of my colleagues.
Grateful for the opportunity to continue serving our school community and work together with our parents, families, teachers, and staff to support and elevate our students to new heights in the weeks, months, and years ahead.
Thank You.
Onward and Upward.

Shant Sahakian
Board of Education Member, Area D
Glendale Unified School District